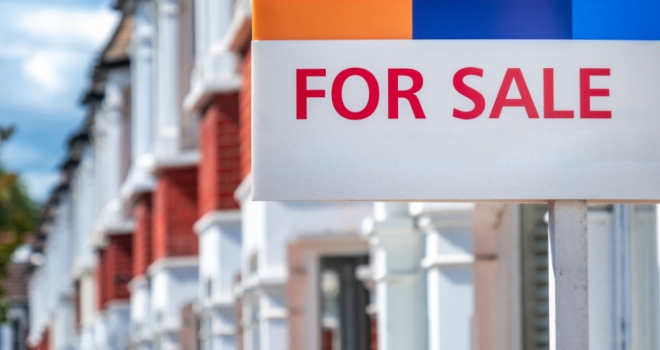 Rising concerns over a possible recession may help to address the long-standing supply/demand disparity in the UK housing market.
Low supply, which has been the dominant feature of the UK property market over the last year, has produced double-digit price growth even as inflation and mortgage rates have been rising. That may be about to change, according to the latest market analysis from Knight Frank.
The economic mood music has become more sombre in recent weeks, with the Bank of England using some dramatic language as headlines about a potential recession multiplied.
Despite the rhetoric, there is little consensus about what will happen to the economy and the implications for the UK housing market, as explored in more detail here.
However, the combination of the recent warnings and a base rate that is now at its highest level in more than 13 years, has been enough to jolt some owners into action in the belief that house prices may be peaking. The slowdown is something that we have been flagging for some time and is set out in Knight Frank's latest forecasts.
The number of sales instructions in the week ending 14 May was the tenth highest figure in the last decade across the UK, Knight Frank data shows. In property markets outside of the capital, instructions were at their highest weekly level in ten years. Meanwhile, in a sign of greater urgency on the part of sellers, the number of offers accepted across the UK was the highest weekly number in a decade.
It is only one week's figures, but the mood appears to be shifting.
James Cleland, head of the Country business at Knight Frank, comments: "It feels like we are at a crossroads. The number of buyers is still very high and now vendors are sensing that the market may be at its peak, hence taking offers and coming to the market. It is a sudden recognition that now is the time to act, brought on by all of the obvious factors coalescing at the same time."
Mark Proctor, head of the southwest region at Knight Frank, added: "I have rarely been under such pressure to get houses to the market so quickly as our clients are looking to take advantage of current demand."
Demand is best described as robust rather than ferocious, which it was at the start of the year, but we expect price growth to continue moderating as supply builds. The ONS house price index became the latest indicator to suggest prices were slowing last week after Nationwide and Halifax also said annual growth had calmed down.
After defying gravity for much of the pandemic, house prices appear to be finally set for their return to earth.